EmacsConf 2022 | Online Conference
December 3 and 4, 2022 (Sat-Sun)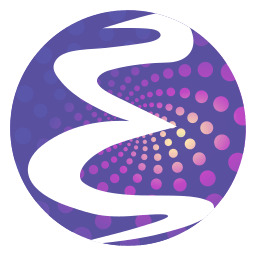 Program | Planning | Guidelines for Conduct
EmacsConf is the conference about the joy of GNU Emacs and Emacs Lisp.
You can watch the recorded videos and Q&A sessions by looking at the program and following the links to each talk. Subscribe to the emacsconf-discuss list for updates as we post more resources.
We are busy harvesting the rest of the talks and Q&A sessions from EmacsConf 2022, and we would love to have your help to make EmacsConf 2022 even more amazing, much like the previous EmacsConfs.
We held EmacsConf 2022 as an online conference again this year. We remain fully committed to freedom, and we used our infrastructure and streaming setup consisting entirely of free software, much like previous EmacsConf conferences.
Come hang out with us in the #emacsconf channel on irc.libera.chat (Libera.Chat IRC network). You can join the chat using your favourite IRC client, or by visiting chat.emacsconf.org in your web browser.
Want to help us make the talks and Q&As from the conference easier to learn from? Check out our Volunteer page to find a role that would fit your skills and your time. Thank you!
Old pages: Ideas | Submit | Watch/participate
Updates:
Thanks

Thank you to all the speakers, volunteers, and participants, and to all the people in our lives who make this possible.
This year's conference hosts are zaeph and bandali and our streamer sachac (who did not go crazy managing two streams at the same time, yay Org Mode and OBS in the cloud!)
Thanks to our captioning volunteers: sachac, bhavin192, Tom Purl, Hannah Miller, triko, and anush, and also to the speakers who captioned their own talks. Thanks to quiliro for translating the meetups talk into Spanish subtitles, which you can find on the talk page. 
Thanks to dto for describing things in #emacsconf-accessible.
Thanks to everyone who added notes and questions to the pad, and especially to publicvoit and jrootabega.
Thanks to bhavin192 for last-minute reencoding and captioning, and to his brother for lending us a beefy computer for last-minute panicky reencodes.
Thanks to Akshay Gaikwad for design contributions (notably the next-talk slides)
Thanks also to other volunteers: corwin, vetrivln, dto, jman, FlowyCoder, and vetrivln who worked on all the other things that are needed to make this happen.
Thanks to Zen Monk Alain M. Lafon, Alex Mihov, Phil Hofmann, and friends from 200ok.ch and Ardeo for organizing an in-person EmacsConf satellite in Lucerne, Switzerland in their Coworking Hub venue
Thanks to shoshin whose music you heard today
Thanks to the GNU Project and the Free Software Foundation for Emacs and the mailing lists, and libera.chat for IRC community support. 
Thanks to Ry P for the server that we're using for OBS streaming and for processing videos.
Thanks so much to all the organizers and participants in EmacsConf 2022! (All of you! =) You're all awesome.)
Posts about EmacsConf 2022: